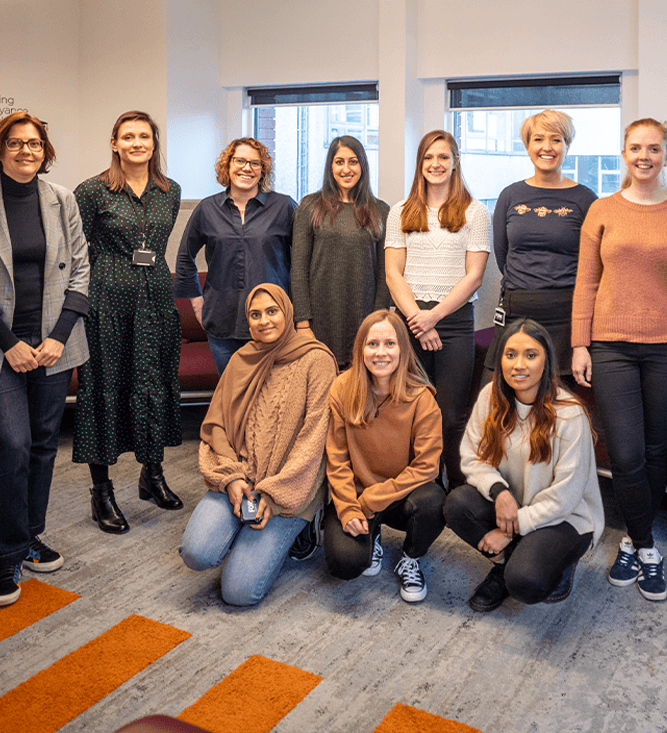 This Sunday is International Women's Day. As a father of three teenage girls, I must admit, I have some mixed feelings about this day. On the one hand, I think that it is very important and entirely appropriate to celebrate the amazing achievements of women in the workplace and society in general. On the other hand, I think that we should be striving for a future that looks back at history and laughs at us for needing a day like this to remind us that women do great things and that all genders should be celebrated.
But for now, I believe that we need this day as a reminder that there is some work to be done to make improvements to create the future we want to achieve. And that is certainly true for us here at Form3.
The Reality
Females currently make up 19% of our business. They make up 33% of our leadership team and 0% of our board. We won't sugar coat this. We had to learn that achieving a 50/50 gender split is hard for a technology company where more than 50% of staff are software engineers. But, these stats just aren't good enough; not for Form3, not for the industry, and certainly not for the working population overall.
The Positives
For me, and Form3, equality isn't an option, it's a right. We have a leadership team that is very passionate about diversity and creating an organisation and industry that is more representative of the general population. We've already taken a number of steps to try and promote a more diverse workforce and industry. We're doing this because we are convinced that greatness comes through the diverse exchange of ideas from a diverse range of perspectives.
We are continuing our gender diversity mission with three values in mind that help to guide everything we do.
The first is 'caring deeply'. Our company values take pride of place over the wall in our London office and act as a great visual but actually, we don't need much reminding of what is important to us. Caring deeply is our top value and is engrained in absolutely everything we do.
The second is 'completeness'. We absolutely do not just want to make a token efforts or surface level changes to champion diversity. We have big initiatives underway to educate, invest, recruit and retain. Of course, we would love to bring more women into our business, but for us, it's also about the bigger picture. It's about encouraging more girls to study STEM subjects, supporting opportunities for girls to code, providing a place to work that is conducive to the success of each and every person in the company and much more than that.
Thirdly is 'transparency and accountability'. We won't profess to having these amazing gender diversity targets where our organisational gender split suddenly becomes 50/50. We are aiming for a 20/80 gender split by the end of 2020 and an internal leadership split of 30/70. I appreciate, this may not sound mind blowing, but this is a significant improvement on our current employee make up and is one (very important) step towards a much bigger goal for not only Form3, but for the fintech industry as a whole.
The Actions
In July 2019, we developed partnerships with Women in Tech, Women in Finance Charter and Tech Talent charters.
In October 2019, we revamped introduced and advertised part time working opportunities across all business areas, to all candidates. We also allow our employees to work remotely 100% of the time, but this isn't a new thing, we've been doing this since the company was founded with great results!
In December 2019, we conducted a salary benchmarking review as well as a gender pay gap review. We realised there were some small gender gaps, and quickly addressed these.
In January 2020, we introduced a ban on male only shortlists for all roles across the company. We aim to target shortlists that are comprised of a 50/50 gender split. This is a recent change, but we're looking forward to seeing what results this yields.
Next Steps
In April 2020, we will improve our benefit offerings across the business in order to attract and retain diverse talent.
In May 2020, we will begin sponsoring a "Girls Who Code" community group. For us, doing the right thing isn't just for Form3, or the industry but also means giving back to the community and showcasing what great opportunities arise from being able to code.
In June 2020, we will be publishing details of our gender pay gap data.
We will continue to provide updates on our progress each quarter. I cannot wait to see what the rest of 2020 holds for Form3, and Fintech as a whole.
#Eachforequal
#IWD
#Shebelongs
#Womenfastforward